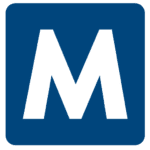 Malone
Apply with Google
Apply with Linkedin
Apply with Indeed
Job ID: 314191
Chemist II



Pay: $27.50



Shift: 1st (M-F) (Flexible start and end time)



Location: Lake Zurich, IL



Position Type: 6 months to permanent hire



Chemists in this position are responsible for the accurate and efficient execution of laboratory tests




Essential Duties/Responsibilities:
Preparation for and performance of chemistry tests on pharmaceuticals as recommended by current USP, FDA, and ISO regulations.

Provide accurate test results to customers on a timely basis.

Record test results accurately and legibly on all documents.

Technical report writing to include text, tables, graphs, and diagrams.

Maintains control of test samples during the testing lifetime. This includes storage, transport, testing, and disposal.

Monitors test status and conditions as described in Protocols, Methods, and Standard Operating Procedures.

Maintenance of laboratory environment, including cleaning and routine Quality Control activities.

Reports any Deviations and/or Nonconformities to Management.

Suggests possible process improvements and/or Corrective Action Preventative Action (CAPA) measures to prevent future Deviations and Nonconformities.
Education:
Bachelor's degree (B.S/B.A.) or higher in a science-related field (preferred)
Experience:
2+ years of experience in an analytical laboratory setting.

Experienced in basic Wet Chemistry tests and methods (pH, various titrations).

Intermediate knowledge of laboratory instrumentation (HPLC, LC/MS, GC, GC/MS, ICPMS, etc.)

Familiarity with chemistry and laboratory terminology.
Capabilities:
Proficiency in computers, databases, word processing, and spreadsheets required.

Excellent oral and written communication.

Troubleshooting and investigational skills.

Has knowledge and understanding of ISO/USP standards and guidelines.

Highly organized and able to manage multiple tasks in a fast-paced and growing environment.

Is a fast learner, self-starter, mature, personable, and relates well to people at all levels.

Displays sound judgment, and has good communication, implementation, and follow-up skills.

Let's discuss this great opportunity! APPLY TODAY!



Malone Workforce Solutions is an equal opportunity employer.
390

KY, Louisville
louisville, kentucky
Louisville, Kentucky
kentucky louisville,
Kentucky Louisville
louisville kentucky
louisville kentucky
louisville, kentucky


IL, Lake Zurich
lake zurich, illinois
Lake Zurich, Illinois
illinois lake zurich,
Illinois Lake Zurich
lake zurich illinois
lake zurich illinois
lake zurich, illinois

Kentucky Louisville