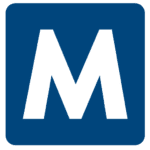 Malone
Apply with Google
Apply with Linkedin
Apply with Indeed
Job ID: 313028
Join a 100 year old manufacture in beautiful Tennessee! A four- day work week ensures work/life balance.





The Supply Chain Manager's function is to protect manufacturing capacity by ensuring purchase of products and components to the right place at the right time. The role is responsible for implementing Lean Manufacturing strategies in the procurement, inbound logistics, storage and to ensure delivery on time with a quality level that meets or beats the customer's expectations.



Education/Experience



Bachelor's degree in Business Administration, Supply Chain, Manufacturing Engineering or related field or equivalent combination of education and experience.

Experience: 8-10 years of progressive levels of responsibility within Supply Chain Management and/or Manufacturing

Excellent Communication and people skills

Certified practitioner in either ISM (CPSM) or APICS (CPIM or CSCP)

Experience in working in a heavy industrial environment that used Lean Manufacturing concepts in daily continuous improvement activities
Responsibilities
Achieve operational efficiency through the management of all purchasing, inbound logistics, receiving, warehousing, material movement, sourcing and supplier relations.

Develop and maintain processes that expose defects or process gaps within or that affect supply chain.

Design and manage the plant processes required to effectively and efficiently flow material front receipt to the point of use.

Design and manage the plant cycle count process to ensure the integrity of the inventory system is maintained and provides inventory accuracy in excess of 95%.

Develop and maintain processes that ensures the timely procurement of all raw materials, components, subassembly and MRO items required for production needs in collaboration with the corporate buying team.

Measure and monitor the plant procurement team to insure they are providing sufficient visibility to the supply base so that materials are delivered on time to meet the production needs.

Develop methodology to monitor supplier performance in the on-time delivery of goods and services.

Work closely with Corporate Category Managers to insure adequate sources of supply.





Malone Solutions is an equal opportunity employer.
331

KY, Louisville
louisville, kentucky
Louisville, Kentucky
kentucky louisville,
Kentucky Louisville
louisville kentucky
louisville kentucky
louisville, kentucky


TN, Huntsville
huntsville, tennessee
Huntsville, Tennessee
tennessee huntsville,
Tennessee Huntsville
huntsville tennessee
huntsville tennessee
huntsville, tennessee

Kentucky Louisville