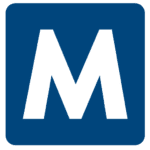 Malone
Apply with Google
Apply with Linkedin
Apply with Indeed
Job ID: 310978
Malone is hiring a Senior Quality Engineer position! Direct hire & Hybrid Schedule! Our client is a Global leader in the Industrial Automotive Manufacturing Industry. If you are looking for an exciting career with sharp team that has entrepreneurial spirit and creativity, with excellent benefits and other perks apply now!
POSITION DETAILS:
–Direct Hire
–1st shift (8a – 5p) (Hybrid Schedule)
–Salary starting at to 108k + (DOE), plus bonus
–Exceptional benefits/401k plan
–Location – Saline, MI (Relocation assistance available)
–Opportunity for advancement



POSITION DESCRIPTION:
As a member of the Plant quality team, the Senior Quality Engineer is to provide the coaching and leadership to ensure the application of the FES system to meet internal and external customer requirements.
JOB DESCRIPTION:

The main responsibilities of the Senior Quality Engineer are to:

– Perform the role of the Customer within the Plant

– Manage and guarantee resolution of customers concerns on a daily basis working closely with Production and Engineering

– Coach and train the operator/GAP leaders/supervisors on the quality principles of COMPANY and Customer specifics

– Champion QSE activities and coach plant personnel

– Manage the quality system through the UAP's

– Supports and leads continuous improvements by utilizing the appropriate quality tools and provide data analysis.

– Conduct investigations to determine causes of defects, make recommendations for corrective action

– Update and maintain the control plan and confirm PFMEA updates from the plant process engineer

– Responsible for presenting and submission of initial customer PPAP for all parts produced within COMPANY, in conjunction with the Program Quality Leader, (Re-PPAP of engineering changes/process changes/in-sourcing)

– Input all external complaints into QSSC (Review and monitor complaint status until closure)

– Ensure customer/internal complaints are adequately answered, on time, and using FIS problem solving methodology with active participation from production personnel. (QRCI, Quality Walls, etc.)

Qualifications:
The ideal candidate will have/be:
– A degree in engineering
– 3 to 5 years or more of experience in an industrial environment (ideally in the automotive industry)
– Proven experience in 8D/Corrective action skills, APQP, MSA, SPC, & PPAP.
– In-depth knowledge of quality engineering techniques
– Good knowledge of Program standards, tools and methods
– Strong Customer satisfaction orientation
– Strong communication skills
Experience:
–Automotive/Manufacturing: 5 years (Preferred)
–Plastics/Interiors: 5 years (Preferred)
–Control Plans: 5 years (Preferred)
–Process Audits: 5 years (Preferred)
–ISO 16949: 5 years (Preferred)
–Quality: 5 years (Preferred)
–8D/5Whys: 5 years (Preferred)
– APQP/PPAP: 5 years (Preferred)

Malone is an equal opportunity employer
340

KY, Louisville
louisville, kentucky
Louisville, Kentucky
kentucky louisville,
Kentucky Louisville
louisville kentucky
louisville kentucky
louisville, kentucky


MI, Saline
saline, michigan
Saline, Michigan
michigan saline,
Michigan Saline
saline michigan
saline michigan
saline, michigan

Kentucky Louisville