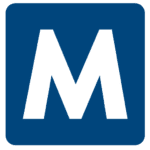 Malone
Apply with Google
Apply with Linkedin
Apply with Indeed
Job ID: 310111
Heavy Equipment Service Technician


Pay: $ 30 – 40 (based on experience)
Location: Louisville, KY & Cincinnati, OH
Shift: 1st (Flexible start & end times)
Position Type: Direct Hire
Benefits: Health, Dental, Vision, 401K with match,
PTO, Vacation & more.
The Heavy Equipment Shop Forklift Technician communicates to customers, and managers, which requires excellent verbal and written communication skills with a particular emphasis on listening skills.
Responsibilities:
Diagnose, repair and service specialized products equipment (Toyota Heavy Duty (THD), CombiLift, Aisle-Master, Taylor-Dunn)

Ensure proper maintenance is performed on ProLift Toyota Material Handling vehicles assigned

Perform service job on time and right the first time.

Maintain adequate and accurate parts inventory assigned.
Obtain parts and technical information needed to repair equipment.
Project a positive image by interacting with fellow employees, customers and management in a cooperative, supportive and courteous manner.

Accurately communicate appropriate information to those who need to know on a timely basis.

Communicate positively and courteously with our customers.

Accurately update tablet when completing orders, timecards, support information, etc.

Promote ProLift Toyota Material Handling's philosophies, vision, strategies and value of "Doing the Right Thing"; Promote the TLM "Toyota Lean Management" philosophy

.
Employee Benefits include Medical, Dental, Vision, Profit-Sharing, 401K, company paid life insurance, company paid short-term disability, paid parental leave, and other supplemental insurance options (i.e. – pet insurance)
Job Requirements:
High School Diploma, Technical School is preferred.

2+ years of mechanical experience.

Outstanding Verbal and Written Communication skills.

Opportunity for personal and professional growth as well as a long term career.
COME JOIN a POSITIVE LIFE CHANGING COMPANY!
APPLY TODAY!
Malone Workforce Solutions is an equal opportunity employer.
404

KY, Louisville
louisville, kentucky
Louisville, Kentucky
kentucky louisville,
Kentucky Louisville
louisville kentucky
louisville kentucky
louisville, kentucky


KY, Louisville
louisville, kentucky
Louisville, Kentucky
kentucky louisville,
Kentucky Louisville
louisville kentucky
louisville kentucky
louisville, kentucky

Kentucky Louisville