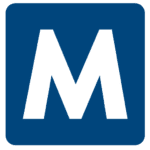 Malone
Apply with Google
Apply with Linkedin
Apply with Indeed
Job ID: 306668
Manufacturing Details:


Climate Controlled and Clean!

$17.00 per hour- Must be able to work 1st or 2nd shift

Full-Time, Temp-to-hire, Union once hired

1st shift

2nd shift
Overtime available; mandatory throughout busy season

Great benefits and 401(k) offered

Weekly pay!!

Security onsite
Manufacturing Responsibilities:
Assemble drive shafts for pick up trucks
Manufacturing Requirements:
Must be willing to submit to a Drug Screen and Background Screen

Ability to lift up to 10 lbs. repetitively

Must be willing to work overtime

Must wear steel toe boots
Call Malone Staffing at 270.714.1162 or text Malone Staffing the word " Dana" 270.714.1162
Malone Workforce Solutions is an Equal Opportunity Employer.
385

KY, Henderson
henderson, kentucky
Henderson, Kentucky
kentucky henderson,
Kentucky Henderson
henderson kentucky
henderson kentucky
henderson, kentucky


KY, Henderson
henderson, kentucky
Henderson, Kentucky
kentucky henderson,
Kentucky Henderson
henderson kentucky
henderson kentucky
henderson, kentucky

Kentucky Henderson