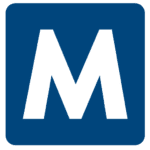 Malone
Apply with Google
Apply with Linkedin
Apply with Indeed
Job ID: 305342
Malone Solutions is helping a partner company in hiring a Machine Controls Engineer. This is an exciting new direct hire opportunity at a company that is loved by its employees! With great benefits, competitive pay and a flexible schedule, this could be your chance to find a career worth sticking around for! Details below, email me at Josh.Howard@Malonesolutions.com to get started today!





Job description:
The applicant will work in the Electrical Engineering Department assisting in the design, development, testing, and validation of electrical components and systems for industrial high-speed servo motion control packaging machinery.
Pay: $80,000.00 – $105,000.00 per year

401(k) matching

Employee assistance program

Flexible schedule

Flexible spending account

Health, Dental, Life, and Vision insurance

Health savings account

Paid time off

Professional development assistance

Referral program

Tuition reimbursement

8-hour shift

Requirements:



Education:


Bachelor of Science in Electrical Engineering, Electronics, or similar technology
Experience:
• Minimum of five years' experience in electrical system design
• Experience with automation machinery is a plus
• Working knowledge of multi-axis servo systems is a plus.
• Working knowledge of integrated safety technology with emphasis on servo motor control is a plus.


• Design of industrial machine controls and electrical systems.
• Proficient in the development of engineering drawings and schematics using AutoCAD Electrical CAD.
• Good understanding of industrial machine controls, electrical systems, PLC, safety PLC and HMI programming.
• Experienced in new product development and working with integrated product teams in a stage-gate like environment.
• Understands and executes designs following the principles of Value Engineering, design for assembly, and design for serviceability.
• Familiar with Product Data Management (PDM) systems and Change Control processes.
• Knowledge of heater control applications and PID control systems.
• Knowledge of current safety policies and machine directives like NFPA, OSHA regulations, and industrial processes.
• Comprehensive knowledge of electrical safety circuit design with an emphasis on industrial packaging machinery adhering to NFPA79 and CE requirements.


• Knowledge of UL, NEC, CE, NFPA79, OSHA electrical standards codes, and general safety electrical practices as per NFPA79E.
Malone Solutions and their partner company are equal opportunity employers.
335

KY, Louisville
louisville, kentucky
Louisville, Kentucky
kentucky louisville,
Kentucky Louisville
louisville kentucky
louisville kentucky
louisville, kentucky


CA, Rialto
rialto, california
Rialto, California
california rialto,
California Rialto
rialto california
rialto california
rialto, california

Kentucky Louisville