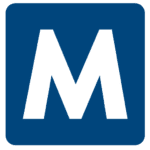 Malone
Job ID: 304947
Malone Staffing Solutions has One Material Handler Nights opening starting pay is $23 per hour!! This opening will not last long! Experienced forklift -material handler opening in Evansville paying very well!



Work at Malone Workforce Solutions for a temp to hire full-time material handler shift 7pm- 7am working 2 days and off 2 days. This is for a great company!





Moving Materials in and outside of Warehouse area and lot areas so you are exposed to the weather and some lifting by hand when needed!




Moving products stacked high in and out of warehouse for shipping

Stacking Materials

Follow all Forklift safety rules

Work every other weekend you will know your schedule for the year- 2 days on 2 days off

Palletizing

Steel toed shoes required and other PPE as needed

Submit to a background and drug screen

Weekly Pay!

Temp to Hire

Rotating day on and off – Know your schedule for the entire year!!
Job Requirements:

1 year Forklift experience

Must be able to stack high and in tight spaces

No Forklift accidents

Able to lift 50lbs when needed

Submit to a drug screen and background check

Phone interview and in person interview and resume needed ( we are able to assist with resume)



**If your dependable and a Great Worker you will hire on quickly! Staring Pay $23.00 with increases also!

Call Malone Staffing today 812.463.3164 or email us at Evansville@malonesolutions.com

You can also text the word " material handler " to 812.497.8808








Please apply with Malone Staffing at www.manlonestaffing.com -send resumes to Evansville@malonesolutions.com text MH to 812.497.8808



Malone Staffing is an equal opportunity employer
412