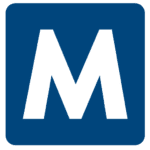 Malone
Job ID: 304445
A hospital in California is looking for an experienced Labor and Delivery nurse for a travel contract.
The right candidate will have 2 full years of experience, hold an active BLS, ACLS, AWOHNN, NRP and CA License.
– # triage beds: 6 triage beds, 2 OR suites
– # Postpartum beds: 28 beds
– # births per day, per year: 250 births per month
– Certs: ACLS, BLS, Fetal HM – AWOHNN (adv) for L&D, BLS, NRP required for Postpartum
– Ratios: 2 to 1 laboring, follow AWOHNN guidelines, 1 to 4 couplet care
– OB/Neonataologist in house: No but available if needed
– C-section experience required: Will be required to circulate for c-sections. Scrubbing experience is preferred.
– Floating: They will have to float to postpartum, PP will NOT have to float to L&D
– Common diagnosis / Types of patients: any gestational age, antepartum, high risk deliveries, substance abuse, pre-eclampsia, insulin dependent diabetics
• First Day Benefits Available
• Blue Cross Blue Shield Insurance that includes health, prescription, dental and vision coverage.
Apply now and a recruiter will contact you with more information on this and other vacancies that interest you.
*Malone Healthcare is an Equal Opportunity Employer*
597