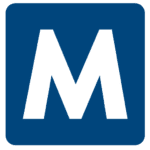 Malone
Job ID: 304403
A hospital in California is looking for an experienced OR nurse for a travel contract.
The right candidate will have 2 full years of experience, hold an active BLS, ACLS, and CA License.
– # of cases per day : 18-20
– Floating: PRE – POST OP ONLY
– Common types of cases: Laparoscopic, Bariatrics, Ortho, Neuro, Uro, GYN, ENT – Scrubbing required – RN's yes
• First Day Benefits Available
• Blue Cross Blue Shield Insurance that includes health, prescription, dental and vision coverage.
Apply now and a recruiter will contact you with more information on this and other vacancies that interest you.
*Malone Healthcare is an Equal Opportunity Employer*
603