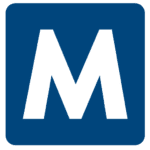 Malone
Job ID: 304164
Our needs for a traveler will be Fri, Sat. Sunday overnights, 12 hour shifts.
CT/X-ray multi-modality preferred, but CT the most important for this position.
Siemens CT experience needed.
• First Day Benefits Available
• Blue Cross Blue Shield Insurance that includes health, prescription, dental and vision coverage.
Apply now and a recruiter will contact you with more information on this and other vacancies that interest you.
*Malone Healthcare is an Equal Opportunity Employer*
534