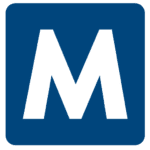 Malone
Job ID: 303831
A Client in Kentucky is looking for an experienced MT/MLT for a travel contract.
The right candidate will have 2+ years of experience and hold an active AMT or ASCP certification.
1. General job duties. Types of procedures required. Hematology, Coag, Chemistry, Blood Blank, Urology, Phlebotomy
2. Equipment utilized in the unit/dept. Siemens EXL, Sysmex, Tube Method, ichem 100, biofire, Cepheid Gene Expert
3. Required skills and minimum years of experience. 2+ years experience
4. Specific licensures and certifications/registrations required. AMT or ASCP
5. Shift or schedule requirements. 8 HR D/E/N/Weekends-float shift mostly 3-11p Monday-Friday unless there is coverage needed on night shift 7p-7a, or a weekend. No call required.
6. Floating to other units/departments. n/a
7. Dress Code: Scrubs – close toed shoes
• First Day Benefits Available
• Blue Cross Blue Shield Insurance that includes health, prescription, dental and vision coverage.
Apply now and a recruiter will contact you with more information on this and other vacancies that interest you.
*Malone Healthcare is an Equal Opportunity Employer*
550