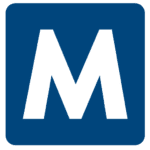 Malone
Job ID: 303830
A hospital near Sacramento is looking for experienced NICU nurses for a travel contract.
The right candidate will have 2 years of experience, hold an active BLS, NRP and CA License.
– Certs: BLS, NRP, STABLE preferred.
– Tele: Yes, must be able to read and interpret EKG strips.
– Floating: All other Sacramento facilities. Mid-shift float to another facility is rare, but can happen.
– Common diagnosis / Types of patients: Respiratory distress, preterm. Anything higher acuity transferred out.
– Additional Notes: 150 – 200 births / month
• First Day Benefits Available
• Blue Cross Blue Shield Insurance that includes health, prescription, dental and vision coverage.
Apply now and a recruiter will contact you with more information on this and other vacancies that interest you.
*Malone Healthcare is an Equal Opportunity Employer*
601