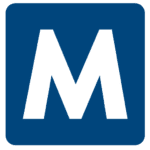 Malone
Job ID: 303791
A hospital in California is looking for an experienced MedSurg Ortho nurse for a travel contract.
The right candidate will have 3 full years of experience, hold an active BLS and CA License.
– Ratios: 5:1 Both days/nights
– Certs: BLS Required. ACLS would be a plus.
– EMR System: Cerner experience preferred.
– Add'l Equipment: Pagers linked to call light system & internal spectra link phones
– Types of patients: General Med/Surg patients, No cardiac drips. Mostly orthopedic, general surgeries, appy, etc…only thing they don't get are day 1 crani. A lot of hips, knees, shoulders, lami, etc…This is a very busy, fast paced unit with a high turnover rate. They are the highest turnover unit at the hospital. Fresh Post-op surgical experience required. A lot of drains & occasional Chest tubes.
• First Day Benefits Available
• Blue Cross Blue Shield Insurance that includes health, prescription, dental and vision coverage.
Apply now and a recruiter will contact you with more information on this and other vacancies that interest you.
*Malone Healthcare is an Equal Opportunity Employer*
620