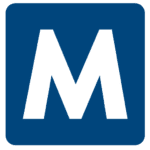 Malone
Job ID: 303757
Facility is looking for a Med/Surg RN in GA for day shifts on a 13 week contract.
Certs BLS, ACLS, and NIHSS
Call Requirement On call low census
Tele Yes, monitored on different units
Vents BIPAP, CPAP, only at HS, vapotherm, Draegar
MedSurg floats to Ortho/Neuro, Oncology, Acute Care and JFW.
• First Day Benefits Available
• Blue Cross Blue Shield Insurance that includes health, prescription, dental and vision coverage.
Apply now and a recruiter will contact you with more information on this and other vacancies that interest you.
*Malone Healthcare is an Equal Opportunity Employer*
599