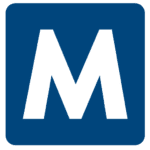 Malone
Job ID: 303756
Required certifications BLS, ACLS, NIHSS
Common diagnoses/Types of patients CHF, COPD, PNA, General Surgical,
Experience or 'Must have' skills 1 year experience, telemetry experience
Are RNs required to titrate drips? yes
Common titratable &/or set rate drips Heparin, Blood, IV fluids
All beds telemetry capable Is there tele on this unit? Monitor Techs? RNs read strips? Monitor techs, RNs validate and read strips
Floating Requirements Yes, all RNs are susceptible to floating within their scope
• First Day Benefits Available
• Blue Cross Blue Shield Insurance that includes health, prescription, dental and vision coverage.
Apply now and a recruiter will contact you with more information on this and other vacancies that interest you.
*Malone Healthcare is an Equal Opportunity Employer*
620