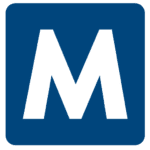 Malone
Job ID: 303566
As a key member of the Acute Care Transition Team (ACTT), the Registered Nurse (RN) will work with the other team members to bridge the divide from the outpatient setting to the hospital as well as from hospital to home.
The ACTT RN will support the acute care staff that has recently rendered care, our patients, and their family members as they navigate the healthcare system .
The ACTT RN will help to facilitate two-way communication between the acute clinical setting and the home environment and includes encounters from the emergency department, inpatient setting, observation, labor & delivery, and/or ambulatory surgery.
Some examples of the teams responsibilities will include but not be limited to:

 Diagnosis management

 Medication management

 Access to care, care linkages and community resources

 Outpatient follow-up coordination both within WPH as well as our affiliates

 Radiology and microbiology follow-up need

 Post-acute care phone calls to assess needs, overall satisfaction, and missed opportunities

 Assessment of social determinants of health that may be inhibiting the journey back to health

 High risk clinical follow-up

 Expedited outpatient testing, ED care, or direct admission/observation

 Incoming transfers



• First Day Benefits Available
• Blue Cross Blue Shield Insurance that includes health, prescription, dental and vision coverage.
Apply now and a recruiter will contact you with more information on this and other vacancies that interest you.
*Malone Healthcare is an Equal Opportunity Employer*
599