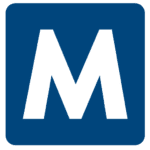 Malone
Job ID: 303206
A hospital near Sacramento is looking for experienced ER nurses for a travel contract.
The right candidate will have 2 years of experience, have trauma experience, hold an active BLS, ACLS, PALS, TNCC, NIH and CA License.
Level II Trauma experience required. (Level I Trauma experience would be a PLUS!)
– Unit: ED – # beds: 30, 5 trauma bays
– Certs: BLS, ACLS, PALS, NIHSS, TNCC
– Tele: Yes, must be able to read and interpret EKG strips.
– Shifts: 12 hr shifts. Shift starts 645. Report is at the bedside. OT and extra shifts are available. Self-scheduling is used, but is not finalized until Manager balances it. Schedules are out 4 weeks. Travelers can access their schedules from home and make themselves "available" for extra shifts and make trades with other staff. Block scheduling is generally not available.
– Floating: All other Sacramento facilities. Mid-shift float to another facility is rare, but can happen.
– Common diagnosis / Types of patients: Primary trauma center for the area. Standard ED patients. Psych holds with security if agitated.
• First Day Benefits Available
• Blue Cross Blue Shield Insurance that includes health, prescription, dental and vision coverage.
Apply now and a recruiter will contact you with more information on this and other vacancies that interest you.
*Malone Healthcare is an Equal Opportunity Employer*
595