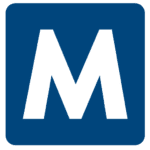 Malone
Job ID: 303205
A hospital in Arizona is looking for experienced Telemetry nurse for a travel assignment on the Tele Neuro unit.
The right candidate will have 2 years of experience, and hold an active BLS, ACLS and AZ license or compact.
MUST HAVE CERNER AND TRAVEL EXPERIENCE.
– Certs: BLS, ACLS and NIHSS required.
– Tele: GE Monitors. Must be able to interpret EKGs.
– Floating: Cardiac Tele and/or MedSurg Onc
– Common diagnosis / Types of patients: CVA post TPA, basic gtts to titrate down, TIAs, head bleeds, carotids, thoracotomies, AICDs, post surgicals requiring tele
• First Day Benefits Available
• Blue Cross Blue Shield Insurance that includes health, prescription, dental and vision coverage.
Apply now and a recruiter will contact you with more information on this and other vacancies that interest you.
*Malone Healthcare is an Equal Opportunity Employer*
590