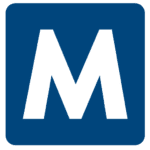 Malone
Job ID: 303074
A Client in Kentucky is looking for an experienced Med Surg/TeleRN for a travel contract.
The right candidate will have 2+ years of experience, hold an active BLS, ACLS, NIHSS and KY or compact license.
1. General job duties. Types of procedures required. General medical surgical patients admitted directly from ER. No direct admissions. Patient types include chest pain, HTN, dehydration, psych pts waiting for medical clearance. No total care/high acuity patients. Only IV fluids and IV heparin is used on this unit.
2. Equipment utilized in the unit/dept. (Is there computerized charting, medication systems, etc.) Paper documentation, Phillips telemetry, Accudose medication delivery system (Pyxis is coming Oct. 2018). Meditech documentation in early 2019.
3. Required skills and minimum years of experience. 2 years med/surg/telemetry, basic arrhythmia interpretation
4. Specific licensures and certifications/registrations required. (ARRT, CRT, BLS, ACLS, etc) BLS, ACLS, NIHSS, active KY state (or compact) RN license
5. Shift or schedule requirements. (Will the employee ever work alone? Is call required? If so, how often? Are weekends required?) Guaranteed 36/36 hours, scheduled 36/48 every other week, weekends per manager, no block scheduling
6. Floating to other units/departments. (If so, to which units/departments?) Floating required by facility's union contract to other med/surg departments
7. Bed size/number of rooms for this unit/dept. 18. Future plan to increase to 25 beds with 5:1 ratio.
8. Nurse to patient ratio of this unit. (nursing only) 6:1
9. Dress Code: Grey uniforms bottoms and any color tops
Additional Comments: Since floating is required, candidates should also be competent with the use of intravenous cardiac medications (dobutamine, dopamine, amiodarone, nicardipine, Natrecor/Primacor, Cardizem, Lasix/Albumin, heparin, and insulin). These medications are used on 3WT and 2S. Telemetry for all beds- monitored via central monitoring station.
• First Day Benefits Available
• Blue Cross Blue Shield Insurance that includes health, prescription, dental and vision coverage.
Apply now and a recruiter will contact you with more information on this and other vacancies that interest you.
*Malone Healthcare is an Equal Opportunity Employer*
620