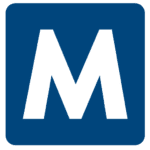 Malone
Job ID: 302955
A Client in Kentucky is looking for an experienced ICU RN for a travel contract.
The right candidate will have 2+ years of experience, hold an active BLS, ACLS, NIHSS and KY or compact license.
1. General job duties. Types of procedures required. Critically ill patients with a variety of disease states with multiple comorbidities. Primary patient population: Respiratory Failure and Sepsis. No neurosurgery, no CRRT (continuous renal replacement therapy).
2. Equipment utilized in the unit/dept. Philips telemetry, Philips ventilators, Braun IV pumps, Accudose medication delivery system (Pyxis is coming Oct. 2018). Meditech documentation.
3. Required skills and minimum years of experience. Minimum of 2 years exp., basic arrhythmia interpretation, management of vasoactive/sedative IV infusions.
4. Specific licensures and certifications/registrations required. BLS, ACLS, NIHSS
5. Shift or schedule requirements. Guaranteed 36/36 hours, scheduled 36/48 every other week, weekends per manager, no block scheduling
6. Floating to other units/departments. Per facility's union contract, all travel staff float before core staff. Critical Care staff floating to Stepdown or Med/Surg areas will serve as a resource RN or have an assignment limited to 3 patients.
7. Bed size/number of rooms for this unit/dept. 8
8. Nurse to patient ratio of this unit. 1:2
• First Day Benefits Available
• Blue Cross Blue Shield Insurance that includes health, prescription, dental and vision coverage.
Apply now and a recruiter will contact you with more information on this and other vacancies that interest you.
*Malone Healthcare is an Equal Opportunity Employer*
592