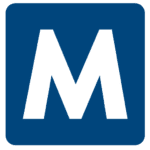 Malone
Job ID: 302029
Unit Med/Surg and Telemetry
Med Surg consists of 6 different units, with different specialties. All units are telemetry. Travelers will be required to float to cover the need of the entire med surg division. They could also float to alternate med surg units.
• First Day Benefits Available
• Blue Cross Blue Shield Insurance that includes health, prescription, dental and vision coverage.
Apply now and a recruiter will contact you with more information on this and other vacancies that interest you.
*Malone Healthcare is an Equal Opportunity Employer*
620