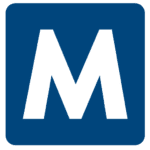 Malone
Apply with Google
Apply with Linkedin
Apply with Indeed
Job ID: 300130
EDI Specialist

Burr Ridge, IL 60527
Pay Rate: $30- $40/hr
Shift: 1st, 40 hours
Contract Duration Range: range: 1/30/23-7/28/23
The candidate will be responsible for developing and maintaining EDI and cXML PO and invoice integrations for customers and vendors in North America.



Responsibilities include:
• Understanding client requirements and translating them into mapping specifications.
• Working with internal and external customers and third-party vendors to develop, test, and support integrations.
• Troubleshooting of integration and process errors.
• Developing technical documentation.
• Specify, review, and test related functionality and system upgrades in our ERP platform (JD Edwards).
Who You Are
Technical problem solver: With your knowledge of the order-to-cash process, you'll be able to discover the root cause of issues preventing the flow of Purchase Orders, Invoices, and other related EDI/cXML documents.

Forward thinker: Merely fixing a problem isn't enough using your proactive mindset and initiative, you'll also identify opportunities to enhance consistency and quality

Works with business customers to understand business needs and requirements to provide recommendations and improvements to process, projects and services.

Contribute to system development life-cycle activities, including identification and documentation of functional and technical requirements, the design and development of module configurations and customizations, testing, and implementation. Participate in developing best practices applicable to JD Edwards implementation and support.

Understands and conveys functional strategies, business strategies, and corporate mission. Liaison between business & IT.
Experience:
EDI, cXML, or similar eCommerce applications and formats required

Advanced systems and computer skills including O365 platform applications required

Oracle B2B, Fusion, and JDE platform experience preferred

Detail orientated, analytical, organized and a self-starter

Excellent communication skills both written and verbal
Education
Bachelor's Degree in Computer Science or Information Technology or 5 years of relevant experience
Malone Workforce Solutions is an equal opportunity employer.
456

KY, Louisville
louisville, kentucky
Louisville, Kentucky
kentucky louisville,
Kentucky Louisville
louisville kentucky
louisville kentucky
louisville, kentucky


IL, Burr Ridge
burr ridge, illinois
Burr Ridge, Illinois
illinois burr ridge,
Illinois Burr Ridge
burr ridge illinois
burr ridge illinois
burr ridge, illinois

Kentucky Louisville