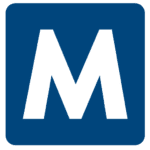 Malone
Apply with Google
Apply with Linkedin
Apply with Indeed
Job ID: 299043
EHS Supervisor

Wayne, NE
Malone is looking for a EHS Supervisor in Wayne, Nebraska.

SALARY: 60K-70K

First Shift: 6:00 am – 4:30 pm

Job Description

The Safety Supervisor is responsible to assist the efforts of the people and the processes involved in the development, implementation and engagement of plant safety/health programs and plant environmental compliance programs


Responsibilities:
• Provide safety, health, and environmental support to plant staff.
• Assist in managing safety and health programs to ensure compliance with applicable federal, state and local safety & health standards.
• Perform and assist in managing plant initiatives to improve safety including safety and environmental audits, behavior – based safety program, safety committee program, safety training, incident investigation, worker's compensation program, etc.
Education:
Bachelor's degree and 1-2 years in manufacturing, logistics, or assembly plant experience.


1+ years strong leadership skills, Lead EHS or someone who has trained on Behavioral based safety systems.
Experience:
5 – 10+ years of relevant work experience or equivalent combination of education and training.
Skills:
· Thorough understanding of OSHA regulations for general industry.
· Ability to assist all levels of the organization in understanding and complying with these. Understanding of environmental regulations.
· Ability to assist all levels of the organization in understanding and complying with these.
· Knowledge about d design and assembly of dry freight vans to the extent necessary to make high – level health, safety, and environmental decisions.
· Ability to perform basic first aid, emergency first aid including cardiopulmonary resuscitation and other activities consistent w with the first aid response program.
· Basic understanding of welding, spray painting, shot and glass bead blasting, assembly, and fabrication equipment operation to the extent that one can analyze hazards, and facilitate safety processes and programs.
· Effective communication skills including meeting interaction, one to one employee interactions, written communication, email, interdepartmental interactions, and cross – functional interactions.
· Effective training and facilitation skills including preparing for, presenting, and helping other people interact during meetings and training classes that may consist of 2 – 20 participants.



MALONE WORKFORCE SOLUTIONS IS AN EQUAL OPPORTUNITY EMPLOYER.
332

KY, Louisville
louisville, kentucky
Louisville, Kentucky
kentucky louisville,
Kentucky Louisville
louisville kentucky
louisville kentucky
louisville, kentucky


NE, Wayne
wayne, nebraska
Wayne, Nebraska
nebraska wayne,
Nebraska Wayne
wayne nebraska
wayne nebraska
wayne, nebraska

Kentucky Louisville