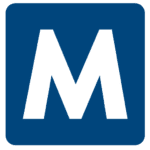 Malone
Apply with Google
Apply with Linkedin
Apply with Indeed
Job ID: 299041
Job
Workforce Solutions is hiring a Maintenance Technician for a local manufacturing
company in Walton, Ky. This position is responsible for
prepairing, installing, adjustments, and preventative maintenance to machinery and mechanical equipment.. With long
career opportunities and great benefits this position is the position for you! Pay is negotiable upon experience.
Responsibilities:
Ensures operation of machinery and mechanical equipment by completing preventive maintenance requirements on engines, motors, pneumatic tools, conveyor systems, and production machines; following diagrams, sketches, operations manuals, manufacturer's instructions, and engineering specifications; troubleshooting malfunctions.

Locates sources of problems by observing mechanical devices in operation; listening for problems; using precision measuring and testing instruments.

Removes defective parts by dismantling devices; using hoists, cranes, and hand and power tools; examining form and texture of parts.

Examines tools and equipment to detect needed replacements, unsafe conditions, or violations of safety rules.

Works in accordance with all safety regulations
Qualifications:
VFD trouble shooting and programming experience.

Welding skills.

PLC programming and troubleshooting skills.
Mechanical knowledge of troubleshooting and repairing liquid filling lines equipment such as Fillers, Cappers, Labelers, torque machines, pumps, conveyors, jet coders, etc.

Complete understanding of Lock Out/Tag out procedure.

Prior work experience in an FDA environment a plus.

3 years prior maintenance experience in manufacturing setting.
• Must be able to work flexible hours to include overtime when needed.
388

KY, Florence
florence, kentucky
Florence, Kentucky
kentucky florence,
Kentucky Florence
florence kentucky
florence kentucky
florence, kentucky


KY, Walton
walton, kentucky
Walton, Kentucky
kentucky walton,
Kentucky Walton
walton kentucky
walton kentucky
walton, kentucky

Kentucky Florence