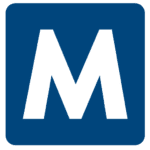 Malone
Job ID: 299039
Job
Malone

Workforce Solutions is hiring a Chemical Blender for a local manufacturing

company in Walton, Ky. This position is responsible for

performing a variety of duties combing raw materials to support production.. With long

career opportunities and great benefits this position is the position for you! Pay is negotiable upon experience.
Chemical Blender Responsibilities:
Ability to work with minimal supervision while remaining productive at all times
• Stage ingredients
• Perform weighing and blending of formulas
• Maintain raw material integrity in storage areas
• All other duties as assigned
Chemical Blender Qualifications:
3 years prior chemical/blending experience preferred

1 year of sit down forklift experience preferred

Thorough documentation and written communication skills

Ability to interact and work with team members

Must be able to work flexible hours to include overtime when needed

Must have an understanding of chemicals, measuring and blending
PPE Required:
Respirator, over boots, dust mask, glasses/goggles, face shield, gloves, apron; when near open product, cleaning chemical spills or treating waste water

Steel toe or composite toe safety shoes

Malone is an equal opportunity employer.
397