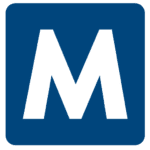 Malone
Apply with Google
Apply with Linkedin
Apply with Indeed
Job ID: 298978
Assistant Controller

Largo, FL
experience level: 5 years
Onsite work schedule for the first 6 months then Hybrid, which for client is Monday and Friday work from home an T-TH in the office.
Position Overview

This Senior level Accounting position, based in Largo, FL, will insure adherence to Client Policies, Practices, and Controls. Position will serve as a Business Partner to the VP/GM to lend support to the business unit in achieving Operating Profit objectives.


Duties and Responsibilities
Able to work hands on within the business and communicate effectively up the chain of command. Work side by side with the VP/GM to develop improvement plans and make financially sound business decisions.

Work with local and corporate leadership to develop the Annual Operating Plan and Profit Objectives for the Business.

Analyze and prepare the monthly volume and profit forecasts.

Participate in meetings with VP-GM/sales/business development leadership on a monthly/quarterly basis to review sales numbers and update forecast based on the input

Participate in meetings with VP/GM and operations team along with sales/business development leadership for quarterly production planning meetings to forecast sales/shipments.

Manage cycle counts and annual physical inventories and reconcile all differences. Assure adherence to SOX and Client Accounting practices.

Work with Internal and External Auditors as required. Assume fiduciary responsibility over all company assets. Lead role in SAP conversion

Special projects as assigned.
Skills and Experience
Strong hands on SAP experience a significant plus.

Proficiency in excel and OneStream helpful

5+ years cost accounting experience using SAP in a manufacturing environment

5+ years of general accounting experience using SAP

Ability to travel on business related trips; ability to move to various locations within the Company; ability to communicate; ability to work on a personal computer or other related equipment as required.
462

KY, Louisville
louisville, kentucky
Louisville, Kentucky
kentucky louisville,
Kentucky Louisville
louisville kentucky
louisville kentucky
louisville, kentucky


FL, Largo
largo, florida
Largo, Florida
florida largo,
Florida Largo
largo florida
largo florida
largo, florida

Kentucky Louisville