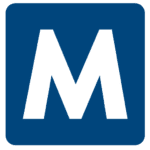 Malone
Job ID: 298934
Pay rate: $13.00 Per hour
Shift: 1st 7am-3pm Monday- Friday
Summary:
Materials handler identifies, transports, packs, removes, and disposes of materials. They are responsible for ensuring each plastic injection molding machine has material. They must follow safety procedures and regulations, including wearing special protective gear and disposing of materials as regulated by law.
Duties:
1. Uses percentages and ratios to determine the proper mix of materials.
2. Loads unload and moves raw material within the plant.
3. Load material into hoppers for production.
4. Label/identify accepted containers of product/material with the appropriate FIFO identification.
5. Unload trucks as needed.
6. Grind Runners, Clean Hoppers, and Clean Filters
7. Any additional tasks as assigned by the Warehouse Supervisor.
Education and Experience:
Minimum of a high-school diploma or GED Automotive market experience in a IATF 16949: 2016 Automotive Quality Management Systems Standards preferred
Skills:
· Must have an understanding of the injection molding process and assembly processes.
· Must have good written and verbal communication.
· Must have good math skills.
· Must be detail-oriented.
· Excellent organization skills.
· Good attendance record.
· Computer skills preferred.
· Willingness to work overtime with minimal notice.
Certificates:
· Client will certify for Forklift!
Physical Demands:
· Ability to perform in a dynamic work environment with continuous walking, moving or handling of materials.
· Lifting up to 55 Lbs
· Ability to work in non-climate-controlled environments
351