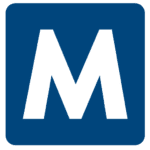 Malone
Apply with Google
Apply with Linkedin
Apply with Indeed
Job ID: 297377
Malone Solutions is helping a partner company in their need to hire a Maintenance Reliability Technician! This global packaging company is expanding their West Chicago facility and requires new technicians to help keep the plant up and running! This is a great, direct hire opportunity, where you can bring your skills to a company who is worth sticking around for!





Details:

Direct Hire Positions!

Location: West Chicago, IL (60185)

$33.53-$34.73 per hour



Great Benefits!

Shift Hours: 2nd shift (3p-11p) / 3rd shift (11p-7a)
While reporting to the Plant Engineer, you will be responsible for working independently and with other plant personnel to perform preventative, predictive and routine maintenance tasks. This role includes troubleshooting issues, repair failures of production and facilities equipment, and to ensure maximum equipment efficiency and effectiveness. This person provides direction for effective execution of maintenance activity on all machinery and equipment throughout the plant and office facilities. The Industrial Maintenance Reliability Technician is also responsible for the optimum utilization of available resources such as manpower, equipment, time, etc. You must have a strong commitment to safety, excellent attendance, a strong work ethic and a desire to learn. You will work 2nd or 3rd Shift, including overtime and an occasional weekend, but will float to other shifts as needed.


Day to day responsibilities include:
Perform needed maintenance on equipment and direct support of production operating needs. Evaluate equipment operation and suggest necessary action when malfunctions occur, or improvements are needed
Working in a team environment committed to the long-term success of plant operations. (Our West Chicago plant has been in operation for over 40 years!)
Be an active participant in the plant safety process and contribute ideas to continuously improve operations.
Participate on various problem-solving task groups; lead and direct other plant mechanics and provide input into training
Repair and maintain plant machinery and equipment such as packaging equipment, conveyors, compressors; repair or replace control devices such as switches, photo eyes, proximity sensors, pushbuttons, contactors, motor starters, etc. as needed; perform work order repairs, inspections and adjustments; able to set up and operate power tools, drill motor, welders, drill press, bench grinder, band saw; hand tools and other metal working equipment; fabrication and modification of new and existing equipment; participate in plant safety, health and environmental programs; other duties as assigned
We'd love to hear from you if you have:
Minimum 3 to 5 years' experience with hydraulics, pneumatics, mechanics, gearboxes, and electrical repairs in an industrial/manufacturing environment associated maintenance activity is preferred; educational experience will be considered



High school diploma or GED equivalent is required. Vocational and/or technical training certification is preferred



Ability to read and interpret documents and drawings and write detailed repair reports



Ability to diagram equipment, or equipment control problems to quickly focus on source of problem and correct it in an efficient manner



Working effectively with production employees to complete tasks and communicate the status of jobs



Problem solving skills to determine root cause of mechanical downtime and make appropriate corrections



Work safely and encourage others to follow safety rules and policies as well



Ability to adapt to schedules and priority changes



Experience with 480-volt power and 24 control voltage to 120-volt electrical troubleshooting



Proficient use of applicable electronic measuring and diagnostic tools; multimeter, circuit locator, thermal imaging equipment.



PLC skills is a plus



Experience in operating machine tool equipment (lathe, mills, cutting keys, boring sprockets, gears, building shaft and other specialty parts) is a plus



Ability to communicate and work effectively in a team environment is a must



Computer skills: Use of work order database (CMMS), Microsoft Word and Excel





Malone Solutions and their partner company are equal opportunity employers.
276

KY, Louisville
louisville, kentucky
Louisville, Kentucky
kentucky louisville,
Kentucky Louisville
louisville kentucky
louisville kentucky
louisville, kentucky


IL, West Chicago
west chicago, illinois
West Chicago, Illinois
illinois west chicago,
Illinois West Chicago
west chicago illinois
west chicago illinois
west chicago, illinois

Kentucky Louisville