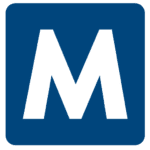 Malone
Apply with Google
Apply with Linkedin
Apply with Indeed
Job ID: 296433
If you enjoy working in an outdoor environment – look no further!! This is not a factory job. These positions will be providing general labor to assist with repair work on rail road cars.
Pay is starting at $17 per hour and temp to hire with raises! 1st shift only located in Princeton, IN.
General Labor Duties
Painting Rail Cars

Using a grinder

General cleaning of the work area

Assisting welders



General Labor Shift

All 8- 9 hour shifts start at 5am- work until 1pm-2pm

Right now they're working 6 days a week due to being short staffed and can volunteer for more overtime!
General Labor Points of Interest
This is a career opportunity, not just a job- They promote!

Weekly Pay

Temp to hire $1-$2 pay increases
General Labor Hiring Requirements
Must consent to background check

Must consent to pre-employment drug screen
Apply today or Text "Outside Labor" to 812-497-8808 or call our Malone Staffing office at 812.463.3164

Malone Solutions is an Equal Opportunity Employer
351

IN, Evansville
evansville, indiana
Evansville, Indiana
indiana evansville,
Indiana Evansville
evansville indiana
evansville indiana
evansville, indiana


IN, Princeton
princeton, indiana
Princeton, Indiana
indiana princeton,
Indiana Princeton
princeton indiana
princeton indiana
princeton, indiana

Indiana Evansville