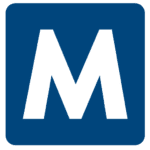 Malone
Job ID: 296422
Account Executive Construction – HVAC

New York, NY
Salary Range: 84300 – 140800 (base) + commission (not a specific percentage) + sign-on bonus
Job Details
Under general direction is responsible for the sale of Johnson Controls BE offerings to Building Owners, Management Firms, Mechanical Contractors, Designers and Consulting Engineers, with an emphasis on Controls. Promote the Johnson Controls value proposition to construction community by providing business and technical solutions. Builds and manages long term customer relationships/partnerships with assigned accounts. Responsible for customer satisfaction and loyalty while working in conjunction with operations partners. Positions renewable service agreements as a foundation of managed account relationships.
Implements the sales process to aid in cultivating and managing long-term relationships and in seeking out, qualifying and closing new sales opportunities. Applies sales tools to plan and document sales progress as well as increase business opportunities across all BE-LOBs in assigned accounts. Seeks to expand the depth and breadth of Johnson Controls offerings sold within assigned accounts. Actively participates as a member on select account teams on key and target customer accounts. May lead the account team (market customer leader) on assigned target and key accounts where significant growth opportunities exist and more robust expertise is required from others to solidify the opportunity. Seeks to continually develop sales skills and to enhance knowledge of the JCI product and service offerings.


How you will do it
Sells, with minimal direction, the Johnson Controls offerings persuasively, persistently and confidently to all members of the construction community to include Owners, Contractors, Consultants and Designers while reaching optimal profit levels.
Applies applicable sales tools effectively to plan and document progress as well as increase business opportunity in accounts.
Leverages Johnson Controls sales process to close sales quickly. Manages the high activity of the pipeline in the managed system with a focus on sales phase, close date, and probability of a close as well as other pertinent information.
Manages multiple, ongoing, opportunities. Sells, renews and expands renewable service agreements, including multi-year agreements, to both new and existing assigned customers.
Builds partnering relationships with the owner construction community responsible for the decision-making process by appropriately qualifying the customers' needs, by actively listening, using probing questions to gain a good assessment of the customers operational and environment objectives, and accordingly, aligned Johnson Controls ability to address the customers objectives while building on business expertise, brand credibility and JCI's commitment to the customer.
Understands and demonstrates the sales process outcomes as well as demonstrates evidence of advancing the sell. Shares technical knowledge plus business expertise with the customer to match the solution to the customer's operational need and favorably position Johnson Controls.
Differentiates Johnson Controls services and products from competitors by applying creativity, ingenuity, and innovation in a valuable sales approach.
Positively and credibly influences BE strategies with the construction community. Frequently creates competitive, high quality and timely estimates, proposals, and cost/benefit analysis. Effectively writes, and presents proposals. Negotiates's value, addresses resistance and closes the sale. Differentiates Johnson Controls as a total building environment supplier.
Acts as the customer's advocate in interactions with Johnson Controls to ensure the customer acquires the best value from Johnson Controls offerings.
Sets appropriate customer expectations on Johnson Controls offerings. Participates in final project inspection. Ensures that the customer is trained and oriented to system operation and the value of services delivered.
Develops and maintains a network of industry contacts.


Required
Two (2) years' experience selling HVAC Controls to Engineers, Contractors, General Contractors.

Two years' experience selling to the construction industry.

An understanding and history of Designing and/or Selling of Building Automation Systems.

Demonstrates a commitment to integrity and quality in business. Excellent initiative and interpersonal communications skills.
Preferred
BA degree in Mechanical Engineering
Five (5) years' experience selling in the Construction industry.
Five (5) years of experience selling HVAC Mechanical Equipment and/or Building Automation Systems.
Salary to be determined by the education, experience, knowledge, skills, and abilities of the applicant, internal equity, and alignment with market data. This role offers a competitive Sales Commission Plan that will take into account project, quarterly, and annual margin. This position includes a competitive benefits package.



Malone is an equal opportunity employer.
486