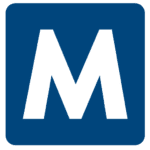 Malone
Job ID: 293182
A hospital in Eastern Texas is in need of a Neuro/Stroke Tele RN for a travel contract.
The right candidate will have 2 years of experience, hold an active BLS, ACLS, NIHSS and a TX license.
The RN will work on a Neuro/Stroke floor but also take care of Tele overflow patients.
Certs required: BLS, ACLS and NIHSS
The RN must be able to read & interpret strips independently
Neuro Tele is a 15 bed unit on the 3rd floor
Part of a monitor pod: Tele unit, Tele -Definitive Observation unit and the Neuro Tele unit.
Will take Tele overflow patients
Neuro and Cardiac experience
• First Day Benefits Available
• Blue Cross Blue Shield Insurance that includes health, prescription, dental and vision coverage.
Apply now and a recruiter will contact you with more information on this and other vacancies that interest you.
*Malone Healthcare is an Equal Opportunity Employer*
590