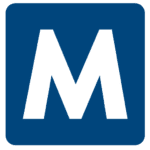 Malone
Job ID: 293102
Malone Workforce Solutions is NOW HIRING a Lead Warehouse Associate in Champaign IL! These are full time, temp to hire roles! Come jump start your career and apply today!!



These positions offer competitive pay, full time benefits, and more! Starting pay is $18/hour!!!


Apply today and work in a brand new facility with overtime opportunities!

Shift details 3:30PM- 12:30AM $18/hr Monday-Friday


Apply now to these amazing opportunities in the Automotive Manufacturing business! 1 year forklift experience required! As an added perk, pay day is every Friday!
Primary Responsibilities for a Forklift Driver:
Review and follow work orders and work instructions to move materials as needed

Monitor assembly operations and production flow to ensure materials are ready

Recognize defective parts and any inconsistencies with production flow and communicate

Performs any variety of operations within the group to maintain flow of work

Provide direction to team to ensure daily production is fulfilled
1 year Forklift experience required

Must be able to read and understand English
Full time benefits

Weekly pay

Temp to hire position with pay increases available
Career advancement opportunities

GREAT company culture



Malone is an equal opportunity employer
407