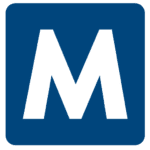 Malone
Job ID: 292890
Health System in Albany GA is in need of a CVOR RN for a 13 or 17 week contract.

BLS and ACLS Certs are required along with a Georgia (or compact) RN license is also required.
Must be strong with Open Heart, Vascular, Thoracic, General CV, and CV Hybrid cases.
Call will also be required.
• First Day Benefits Available
• Blue Cross Blue Shield Insurance that includes health, prescription, dental and vision coverage.
Apply now and a recruiter will contact you with more information on this and other vacancies that interest you.
*Malone Healthcare is an Equal Opportunity Employer*
604