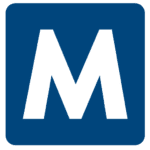 Malone
Job ID: 292807
• Larger hospital in Southwest Georgia needs Med Surg RN's

• BLS, NIHSS, and GA RN License are required.



• Experience: Min 1 year in Acute Care MedSurg setting.
• Certs BLS required, NIHSS required (both must be AHA)
• Ratios 1:5, possibly 1:6 for both days and nights
• EMR Meditech, experience preferred but not required
• Weekend Requirement- Every Other
• Scrub Color- Forest green or white bottom, white top
• Tele- Yes but monitored on different unit.
• Floating – Yes, to all acute care and cardio to take care of medical, or EC for acute care patient holds
• First Day Benefits Available
• Blue Cross Blue Shield Insurance that includes health, prescription, dental and vision coverage.
Apply now and a recruiter will contact you with more information on this and other vacancies that interest you.
*Malone Healthcare is an Equal Opportunity Employer*
599