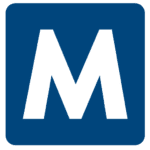 Malone
Job ID: 292777
Travel ER RN's are needed for a 13 week assignment in a Hospital located in West Virginia.
Shifts consist of 6-6 for 36 hours per week.
There is no floating.
Holidays – Rotate with core staff.
Number of beds – 33.
Triage area in the ER. Separate Fast track open 11a-11p.
Certifications required are BLS and ACLS. PALS is preferred.
Nurse to Patient ratios are 1:4 in the general ER, 1:5 in 5 bed lower acuity area within ER, and 1:6 fast track.
EMR is EPIC.
Telemetry – Yes – Must be able to read and interpret strips.
Vents – Yes.
Common diagnosis / Types of patients – CP, reps fail, abd pain, and all common ER patients. Have a 15% pediatric population. Major trauma patients are stabilized and transferred to sister hospital Level 1 Trauma Center.
Additional Notes – Admit 18% of patients. No patient holds. Patients average 2hr 45min stay in ER. Extremely efficient ER. Very positive work environment. Are used to and welcome travelers. This is one of the most popular states to travel in with lots of things to do and beautiful scenery. This position won't be open long.
• First Day Benefits Available
• Blue Cross Blue Shield Insurance that includes health, prescription, dental and vision coverage.
Apply now and a recruiter will contact you with more information on this and other vacancies that interest you.
*Malone Healthcare is an Equal Opportunity Employer*
595