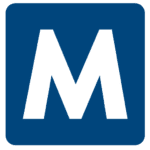 Malone
Job ID: 292766
Facility in West Virginia is in need of a Med Surg/Oncology traveler.
Required certifications: BLS, ACLS preferred
Common diagnoses/Types of patients: Cancer patients, pneumonia, neutropenia,
Experience or 'Must have' skills: Blood administration, med surg tele
Are RNs required to titrate drips?: yes
Common titratable &/or set rate drips: Cardizem, Insulin, Heparin, PCA
Is there tele on this unit? Monitor Techs? RNs read strips?: yes all 16 beds have tele, centralized monitor tech. RN's read strips.
Weekend Requirement: every other
Holiday Requirement: as scheduled
Is there a call or standby requirement?: no
Floating Requirements: yes, to other Non COVID units. Travelers are first to float.
Scrub Color/Dress Code: No color requirement, need to be clean and neat.
• First Day Benefits Available
• Blue Cross Blue Shield Insurance that includes health, prescription, dental and vision coverage.
Apply now and a recruiter will contact you with more information on this and other vacancies that interest you.
*Malone Healthcare is an Equal Opportunity Employer*
602