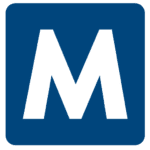 Malone
Job ID: 292718
Travel OR RN's are needed for a 13 week assignment to start ASAP in a Hospital located in West Virginia.
The ideal traveler has 2+ years of experience, scrub experience is also preferred.
This traveler will also be expected to cross train to Endo.
WV or Compact license is required as well as BLS .
Experience in all areas of the OR.
Will cross train to Endo.
12 hr nights, no call. some weekends
They have 11 total rooms 8 of them are OR Suites and 3 of them are Endo Suites and those take up about 25 cases per day of the 65 they see.
They see all types of cases except for open hearts.
They do Vascular other then open hearts to include, General, Ortho, Neuro, eyes ENT.
They just started using the DaVinci Robot so if your candidate has experience that is a huge plus.
• First Day Benefits Available
• Blue Cross Blue Shield Insurance that includes health, prescription, dental and vision coverage.
Apply now and a recruiter will contact you with more information on this and other vacancies that interest you.
*Malone Healthcare is an Equal Opportunity Employer*
603