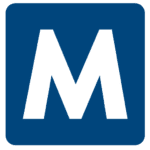 Malone
Job ID: 292307
A hospital in California is looking for an experienced Cath Lab RN for a travel contract.
The right candidate will have 2 full years of experience, hold an active BLS, ACLS, LA Fire Safety Card and CA License.
– Certs/ARRT: BLS, ACLS, Fire Safety Card for L.A.
– #cases per day on average: 5
– Weekend Requirement – RN's: On Call basis ( 1 – 2 weekends a month )
– Call Requirement – RN's/response time: 30 mins response time
– Holidays: 1 holiday required
– Shifts: 8 hour shifts / 5 days a week
– Common cases(IR &Cath lab): RHC , LHC, PCI, EP, Rotablator, Peripherals
• First Day Benefits Available
• Blue Cross Blue Shield Insurance that includes health, prescription, dental and vision coverage.
Apply now and a recruiter will contact you with more information on this and other vacancies that interest you.
*Malone Healthcare is an Equal Opportunity Employer*
589