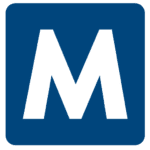 Malone
Job ID: 291825
OR Tech needed in WV!
# suites: Main OR has 14 Suites
# of cases per day Average 28 cases/day w/ 5 add-on's (Including SDS cases)
Certs/Tech: OR Tech's: BLS is Required. CST is only preferred
Experience Requirement: 2-3 Years of experience in the specialty is required, as well as 2-3 previous travel assignments.
Ortho/Neuro experience is preferred."
Common types of cases All surgical cases except Open Heart (a lot of neuro spine, total joints, open fractures), General, ENT,
• First Day Benefits Available
• Blue Cross Blue Shield Insurance that includes health, prescription, dental and vision coverage.
Apply now and a recruiter will contact you with more information on this and other vacancies that interest you.
*Malone Healthcare is an Equal Opportunity Employer*
527