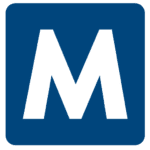 Malone
Job ID: 291562
MT/MLT needed in New Martinsville, West Virginia.
They would be needed on afternoon or midnight shifts.
The days rotate each week.
When they work Sat, Sun, Tues, and Wed the shift is 7p-7a, Monday and Friday are 11p-7a.
We have such a small staff that they need to be flexible when covering for vacations.
Also 2+ years experience is necessary as they will be the only tech in the lab on this shift.



• First Day Benefits Available
• Blue Cross Blue Shield Insurance that includes health, prescription, dental and vision coverage.
Apply now and a recruiter will contact you with more information on this and other vacancies that interest you.
*Malone Healthcare is an Equal Opportunity Employer*
550