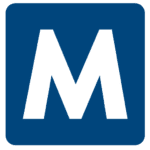 Malone
Job ID: 291323
Southern GA hospital is in need of Cardiac Step Down RN

1:4 pt ratios

ACLS, BLS, and GA license required.



Experience: 2 years in Stepdown in an acute care setting is required w/o exception.
Unit Notes for Cardiology (Stepdown Unit):
# beds 44 beds, 8 semiprivate rooms (16 beds)
Certs BLS, ACLS, NIHSS preferred.
Unit Cardiology-4A/4B–This is cardiac stepdown. 4A is more cardiothoracic and cardiovascular surgery, 4B is for smaller procedures, drips, CHF patients.
Weekend Requirement Every other weekend
Scrub Color- Caribbean Blue
Holidays Must be flexible and work as needed holidays and days around holidays
Nurse's Read Strips? Yes, must read and interpret
Drips Cardizem (titrated), amiodarone, dobutamine, dopamine renal dose, lasix, bumex, heparin, primicor, vaprosol
Vents BiPap, CPAP only hour of sleep, vapotherm, no full vents, high flow oxygen
Floating to ICU but would only take stepdown patients
Common diagnosis / Types of patients POD #1 CABG, anything cardiovascular surgery including fem pops, arteriogram, CEA. , thoracotomy, vats, EVARS, AAA repairs, arteriograms, carotid endarterectomies, stents, pacemakers, ablations, AICD, CHF, afib w/ RVR, CABG w/ pacer wires, adenosine cardioversions, a lot of chest tubes
Additional Notes Prefer able to pull pacer wires, if can't, they will orient to do; Fast turnover of rooms, average census is 32-38 pts, discharge and admit 12-16 pts in one shift on busy day
• First Day Benefits Available
• Blue Cross Blue Shield Insurance that includes health, prescription, dental and vision coverage.
Apply now and a recruiter will contact you with more information on this and other vacancies that interest you.
*Malone Healthcare is an Equal Opportunity Employer*
591