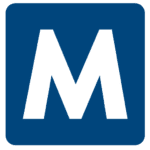 Malone
Job ID: 290886
Unit "5th Floor (5E – Observation & 5T): & Pandemic Unit (2T):
Requirements Must have at least 1 previous travel assignment
Tele Any patient can be on tele. Monitored remotely on the 3rd floor. RN can check the rhythm on the tele pack.
Drips No vasoactive drips – only heparin
RT/Vents RT is in-house 24/7 – Could have patients on Intermittent Bipap or High Flow – managed by RT
Floating "Could be floated to the 4th floor MedSurg, 6th floor Onc w/ MedSurg overflow. IF they have tele background & the ability to read strips & titrate drips they could float to tele if they were comfortable with this. would have to titrate drips & read strips if floated) "
Common diagnosis / Types of patients 5th floor is heavier on medical, lighter on surgical. Get occasional post-ops but no heavy bowels or joints (Ortho goes to the 4th floor). Pre-COVID was stroke unit. (COVID patients only on 2T)
• First Day Benefits Available
• Blue Cross Blue Shield Insurance that includes health, prescription, dental and vision coverage.
Apply now and a recruiter will contact you with more information on this and other vacancies that interest you.
*Malone Healthcare is an Equal Opportunity Employer*
599