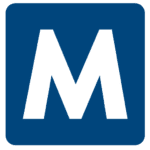 Malone
Job ID: 290798
RN is responsible for the delivery of safe patient care utilizing the nursing process of assessment, planning, implementation and evaluation.
Provides direct patient care within the scope of practice.
RN also directs and guides patient/family teaching and activities of other nursing personnel while maintaining standards of care in the birthplace.
Is able to respond quickly and accurately to changes in condition and/or response to treatment.
Provides for safe environment for patients and visitors.
Utilizes the chain of command when necessary to ensure patient well-being and appropriateness of care to newborns and mothers during the antepartum and postpartum periods.
Current and valid State RN license
Current BLS
Current NRP
Current AWHONN intermediate fetal monitoring
Current ACLS
BSN preferred
Skills:

RN Labor and Delivery
• First Day Benefits Available
• Blue Cross Blue Shield Insurance that includes health, prescription, dental and vision coverage.
Apply now and a recruiter will contact you with more information on this and other vacancies that interest you.
*Malone Healthcare is an Equal Opportunity Employer*
597