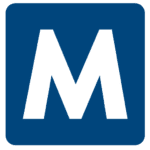 Malone
Job ID: 289701
Adient is hiring multiple Full-Time Production Associates in Murfreesboro, TN! To be considered for these opportunities, apply with our Recruiting Partner, Malone Workforce Solutions.



These positions assist in the assembly of automotive seating. These are entry-level 3rd shift positions. As an added perk, we offer a very competitive benefits package (one of the best in the area)!





If you are looking to join an established company with years of experience with a great team environment, opportunity for internal advancement, and competitive salary and benefits, we are growing our team in Murfreesboro, TN!




The Perks:


$18.15-$18.65 per hour

Comprehensive Benefits Package including Medical, Dental, and Vision Plan Start Day One

Opportunities for Internal Career Advancement

Tuition Reimbursement Opportunities

Bonus potential

Paid Vacation

Weekly Pay

Overtime Opportunities Available
3rd shift hours are 9:30 PM- 7:00 AM

Overtime Opportunities available




Adient and Malone Workforce Solutions are Equal Opportunity Employers.
391