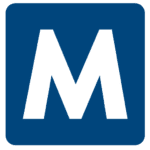 Malone
Job ID: 289055
A hospital in California is looking for an experienced MedSurg/Tele nurse for a travel contract.
The right candidate will have 2 full years of experience, hold an active BLS, ACLS and CA License.
Cerner experience required
– Unit: MedSurg 5 (Surgical Tele)
– Ratios: Tele pts – 1:4, MedSurg – 1:5
– ratio 1:12 days, 1:14 nights.
– Weekend Requirement: Every other weekend
– Holidays: Yes – rotate with core staff.
– Tele: Yes – Nurse's Read Strips: Yes
– Vents: No – potentially bipap and cpap at night.
– Floating: MedSurg 6, Tele 7 (within skill set), and Rehab.
– Common diagnosis / Types of patients: All post op surgical not requiring a higher level of care; bariatrics, ortho, spine. General tele patients.
• First Day Benefits Available
• Blue Cross Blue Shield Insurance that includes health, prescription, dental and vision coverage.
Apply now and a recruiter will contact you with more information on this and other vacancies that interest you.
*Malone Healthcare is an Equal Opportunity Employer*
620