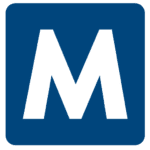 Malone
Apply with Google
Apply with Linkedin
Apply with Indeed
Job ID: 289030
IT Technician
Location: Saline, MI (On-site)
Pay: $ 36
Shift: 3rd – 10p-6a Sun-Thur (Quiet work setting)
Description:
The role of an IT Technician is to support the assigned facility in the daily operations of the local network and IT hardware connected to it. This position shall serve as the local IT administrator and provide user support of information and communication business systems, servers, telecommunications, and related issues. The main missions of the role include:
Support IT issues with office and manufacturing systems (Level 1 Troubleshooting) Providing level 1 support for the shop floor application(s) and related IT hardware.

Basic Network Troubleshooting and Support

Hardware troubleshooting and replacement

Support users through the Stratos Help Desk system

Work with other members of IT Shared Services to provide solutions to user issues

Keep IT management up to date with local issues and system changes

Desktop/Laptop setup and distribution

Basic user support on common office software systems (such as Microsoft office)§Perform other duties as assigned by the plant leadership and the IT Region Leader.

Involved in risk assessment and safety instructions.

Support commitments established in the ISO 14001 Environmental Policy.

Follow requirements established ISO 14001 Environmental Management System (EMS) procedures and work instructions.
Qualifications:
The ideal candidate will have/be:
Associates degree in Information Technology, applicable certifications, or 5 years of experience in the function.

Able to operate independently and autonomously to complete tasks and projects.

Excellent troubleshooting skills and understanding of when to escalate issues.

Ability to communicate effectively with a diverse population and demonstrate good interpersonal skills.

Excellent customer service skills – highly responsive. Customer service skills training and experience in or out of IT preferred.

Experience in a production/manufacturing environment preferred

Requires familiarity with Microsoft Operating Systems, XP, Windows 7, Microsoft Server 2003, and Microsoft Server 2008

Requires familiarity with Microsoft Office Suite 2003-2010 products

Cisco VOIP and Networking experience and/or training preferred.

Experience with VMware is preferred.

DO YOU HAVE THE SKILLS REQUIRED TO BE GREAT?



APPLY TODAY!



Malone Workforce Solutions is an equal opportunity employer.
440

KY, Louisville
louisville, kentucky
Louisville, Kentucky
kentucky louisville,
Kentucky Louisville
louisville kentucky
louisville kentucky
louisville, kentucky


MI, Saline
saline, michigan
Saline, Michigan
michigan saline,
Michigan Saline
saline michigan
saline michigan
saline, michigan

Kentucky Louisville