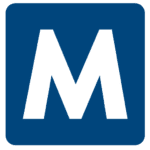 Malone
Job ID: 288773
Small facility in MT is looking for an experienced ER RN to work a travel assignment.
They need the RN to be experienced in the ER and be able to function as a floor nurse as well.
The hospital is looking for an ASAP start and the RN will be working the night shift for this contract.
Great facility, very friendly staff, awesome opportunity!
3 ER bays and one trauma room – 4 total.
6 inpatient rooms and run anywhere from 4-6 patients at a time that include acute, observation, and skilled swing bed.
They have a two-nurse model so both nurses cover the hospital patients and ER patients.
We also have a CNA on shift.
They average 100-150 ER patients a month.
• First Day Benefits Available
• Blue Cross Blue Shield Insurance that includes health, prescription, dental and vision coverage.
Apply now and a recruiter will contact you with more information on this and other vacancies that interest you.
*Malone Healthcare is an Equal Opportunity Employer*
595