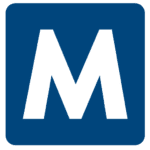 Malone
Job ID: 287542
Medical Solutions is looking for a LD RN's to travel to WA for their next assignment.
The traveler is needed for 13 week contract.
*Looking for 2 travelers.
February and mid-March starts
Needs to have Epic experience
OB RN Neonatal monitoring,
STABLE preferred for an 13 week assignment.
Hours will be night shift, 8 hrs. 12's as needed
• First Day Benefits Available
• Weekly Pay
• Blue Cross Blue Shield Insurance that includes health, prescription, dental and vision coverage.
• Life Insurance
Apply now and a recruiter will contact you with more information on this and other vacancies that interest you.
*Malone Healthcare is an Equal Opportunity Employer*
597