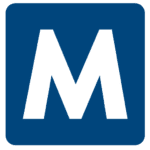 Malone
Job ID: 287151
Medical Solutions is looking for a traveling ER RN in Southern Texas.
The hospital is looking for the traveler to work 12 hour shifts to start ASAP.
2 years ER experience required
# Psych/seclusion rooms 1
Certs Require BLS, ACLS, PALS , TNCC
Tele/Monitor Techs 2 PCT per shift
Common diagnosis / Types of patients All types, cardiac, stroke, trauma, pedi, OB
• First Day Benefits Available
• Blue Cross Blue Shield Insurance that includes health, prescription, dental and vision coverage.
Apply now and a recruiter will contact you with more information on this and other vacancies that interest you.
*Malone Healthcare is an Equal Opportunity Employer*
595