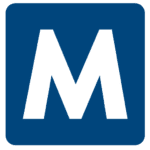 Malone
Job ID: 286978
Malone Workforce Solutions is hiring Warehouse/Forklift Assistants in Buffalo, NY

shift: 1st, 8am-4:30pm
pay rate: $20-$25/hr.
Besides using a fork lift, a candidate should be able to perform or learn the following:
Using a financial accounting tool like SAP or JDE to issue inventory out and receive inventory in.

Use of Microsoft Office and word/excel in this job function.

Cycle / Physical counts of inventory

Customer Service

Scheduling shipping

Technical background great, but not always possible
Physically shipping and receiving is probably 3-4 hours a day. Rest of the time is spent working on a laptop issuing items out or receiving orders into the system.



Minimum qualifications:

High School Diploma or GED Minimum 1 year experience in a warehouse or factory setting

Must have the ability to perform basic math functions

Ability to read and comprehend MSDS, FDA, DOT, OHSA and other company documents

Must possess excellent customer service skills, verbal and written communication skills, and computer knowledge

Must be a self-starter, highly motivated, energetic, and enjoy working as part of a team.

Ability to perform very heavy work routinely lift 25 to 75 lbs., occasionally lift 76 to greater than 100lbs.

Ability to perform work during prolonged standing up to 8 hours; frequent bending, stooping, crouching, reaching, grasping, feeling and repetitive motion required. Must be able to work with a wide variety of people with different personalities and background.

Warehouse work area is not air conditioned or heated.



Malone Workforce Solutions is an equal opportunity employer.
405